COVID-19 School Guidance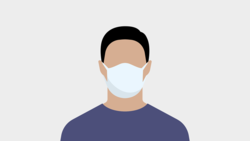 Staff and students in Grades 4-9 must wear masks inside the school all the time
Masks are optional in class for KG-Grade 3 students
Contact the administration if your child can not wear a mask due to medical reasons.
All students from Grades 1-9 must bring a clear empty storage bin enough to hold all the student supplies including textbooks, duo-tangs, journals, pencil case, and more. This will limit sharing the supplies among students and reduce the spread of the virus.
Please refer to Palliser COVID-19 guidance - August 23, 2021 for more details about the re-entry.