School News
The Importance Of Home Palliser Contest
Posted on

June 4th, 2018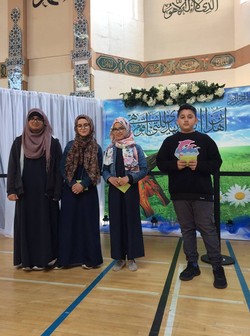 When you grow up, what problem will you solve in this world? That was the question asked to all Palliser Students for their contest entitled "The Importance of Home: When You Grow Up, What Problem Will You Solve?"
Students were encouraged to think about social justice issues facing our world today, and how they could change that reality, like why is it important to have a home and how can we help to ensure that people have homes? As we look at homelessness, refugee issues and poverty, what are some ways that we can be part of the solution? How can we help others? Submissions varied from artistic posters, to essays, stories, poems, and videos.
The winners were announced last week, and Alhamdullah we have 5 winners from our school. First place went to Sajjad from division two and Nida from division three with $100 gift card, while Kawthar and Lama tied for third and got $30 gift card each. Hajar and Muntaha also tied for honorable mention and were awarded with $10 gift card.
Congratulations to our winners, and we pray that everyone is always close to home, wherever that may be.