School Council
School Council Documents
School Year (2019 - 2020)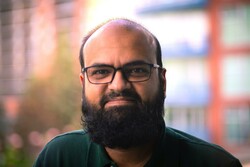 Our Mission: At Omar Bin Alkhattab we have an active School Council comprised of parents who voluntarily dedicate their time to enhance the overall experience and education within our school. Our council works to develop and strengthen ties among the school, the home, and the community while maintaining an overall Islamic vision. Our goal is to work together to fulfill the educational potential of our children with continual communication and commitment amongst staff, parents and community. We aspire to help all our students advance according to their individual capabilities bestowed on them by Allah (SWT) while providing the means necessary for students to reach their full potential.
There is no Islam without unity, no unity without leadership, and no leadership without obedience (The great Omar Bin Alkhattab RA)
Assalamualaikum,
My name is Zeshan Hyder. I have 2 children studying at the CIS-OBK Campus in Grade 4 and Grade 1. I served on the School Council last year (2018 / 2019) as the General Secretary. I work in the Oil & Gas Industry and have called Calgary my home since 2007. Volunteering on the School Council gives me an opportunity to be more involved in the education of our children and the community at large."
W'Salam,Zeshan.
Jummah Khutba at OBK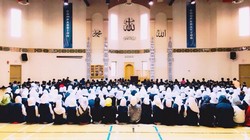 On this blessed Jummah we would like to recognize our Youth and being able to continue giving them a platform as Khuttab on Friday Prayer, which is currently being exercised at OBK. 
Jummah is important for our children to attend at a young age to execute what they have learned in Islamic Studies on how to pray and how to Pray in Jumu'ah (congregational prayer for Muslims) and conduct a proper sermon. This is an opportunity for them to follow the example and instructions of the greatest teacher, the original khateeb, our Prophet Muhammad (Peace and blessings be upon him).
The messages delivered during these sermons are directly fit for them at their own level and highlight the challenges they face today. For our Youth, by our Youth.
Khutba conducted by Grade 8 Tahfeeth student Hashem Ershad. We hope you enjoy this as much as we did! 
May Allah (swt) raise all our children to be of such people, that this Ummah may be filled with blessing and honour, Ameen.
Basketball Program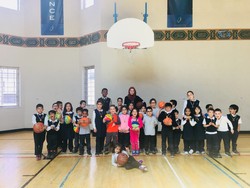 Our OBK Basketball Crew! We've learned the basic fundamentals of basketball including ball control, dribbling and coordination, passing and catching, defence positions and shooting. Team games and organized game play! It's been awesome coaching these allstars students! Thank you to our coaches and volunteers for lending a helping hand.
OBK Annual Food Drive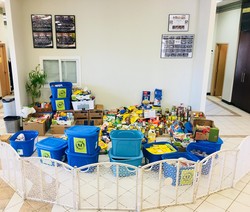 Alhamdullilah this is the 5th Annual Food Drive completed at OBK. We collected about 2500 items in total. It fills our hearts to see so many Calgary Muslim organizations supporting our brothers and sisters in need. This is the kind of grassroot sadaqa that keeps our Ummah alive. Insh'Allah this is a stepping stone for all of us to collaborate and help one another for the sake of Allah(swt) and the betterment of our community.
To our OBK Family, our overly generous incredible parents who donated these food items every year. We sincerely pray Allah (swt) rewards you all immensely ; We ask Allah to generously accept this from all of us ; May he keep providing us all with these opportunities to give back to our community and please him according to his grace. Allahuma Ameen.
Understanding The Identity Of Today's Muslim Youth by Sheikh Musleh Khan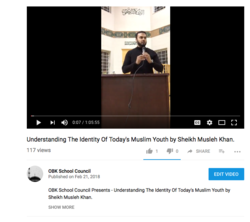 As Per Request! Understanding The Identity Of Today's Muslim Youth by Sheikh Musleh Khan. Enjoy!
Islamic Educators Professional Development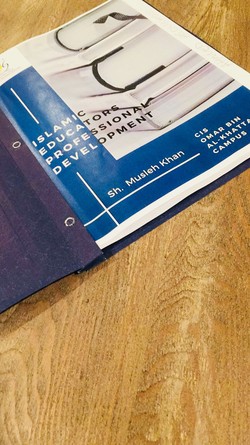 A profound experience that no textbook could teach. The OBK School Council facilitated a two day professional development workshop for our dedicated Islamic teachers. Sheikh Musleh Khan is proof that motivational speakers have the power to inspire hearts. On behalf of our Council, Administration, and all the attendees, we are truly grateful and humbled by your service. This enlightening workshop not only extended their wonderful skill-set but also left them rejuvenated beyond their expectations. May Allah (SWT) bless them all with baraka in all their endeavours, Ameen!
Disability Parent Information Session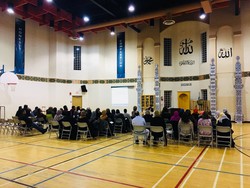 On behalf of the OBK School Council- We would like to Thank everyone who attended our information session! We pray this topic was beneficial for us all, and we can continue the conversation about special needs and facilitating opportunities for them within our community. If we don't find ways to meet their ABILITIES we are not advocates for them. Thank you to Alberta Health Services and the Wellness Empowerment Program (WEP) team at OBK. We also wanted to to thank Karen McPherson- MLA who is also a standing member of the Families and Communities Board who graciously came out to show her support and speak to us from her experience. Jazkallahu Khairain to Sheikh Fayaz Tilly for always delivering profound words of guidance and wisdom to our community. You truly helped lift the spirit of so many in that room.
May Allah (swt) give us all the insight and strength to raise our special children. Allahuma Ameen.
School Year (2016 -  2017)
Uniform Swap
School Year (2015 - 2016)
CIS - OBK School Council Survey Results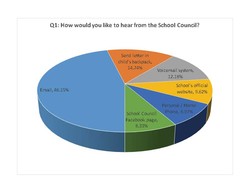 June 2016 - Newsletter Survey OBK School Council
OBK School Council Facebook Page
Great Kids - Parenting Cue Cards
April 20, 2016 - Hot Lunch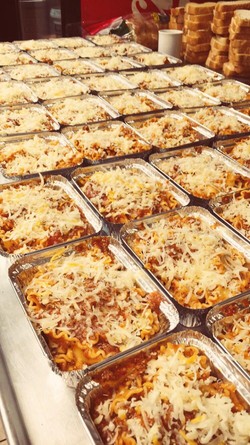 Alberta Children's Hospital Run!
Alberta Children's Hospital Marathon!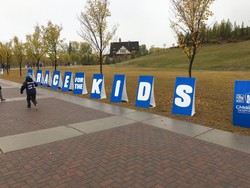 Today Team CIS (AJ & OBK) walked & ran alongside our fellow Calgarians of all ages and abilities for the Alberta Children's Hospital Marathon hosted by RBC in support of child and youth mental health initiatives. 
We are thankful to this foundation and the opportunity to be change makers for our youth and raise awareness for causes that matter in our city. It was an great day meeting everyone from the Foundation and guest Olympians! #mentalhealthawarness