Back to all posts
Posted on
Eid Mubarak from OBK!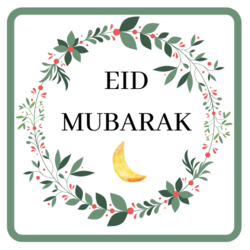 As Salaam Alaikum Dear Parents,

On behalf of all the staff at OBK Campus, we would like to wish you EID MUBARAK to you and your family. InshaAllah you will enjoy your time with your family, and may Allah (SWT) accept our fasting, Ameen.

The Eid holidays are from Thursday, May 13 and Friday, May 14, 2021. School will reopen with on-line classes resuming from Monday, May 17, 2021.

EID MUBARAK EVERYONE- HAVE A WONDERFUL EID!