Back to all posts
Posted on
Grade 9 Graduation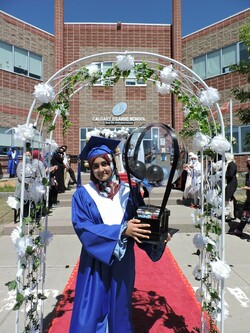 Congratulations and BRAVO graduates!
Graduation is a bridge to the next level of your education, and everything that got you here—hard work, drive and confidence—is going to carry you across to the future you deserve.
May Allah SWT bless your efforts and grant you the best in this life and the heareafter.
Congratulations on your graduation and best wishes for your next adventure. We will miss you all!