Back to all posts
Posted on
Ramadan Activity Book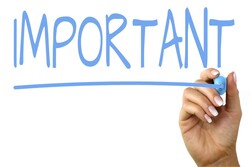 We would like to inform the parents who placed the order of the Ramadan Activity Book and have not made the payment yet to please make the payment today Friday before 3:00pm.

If the payment is not received by 3:00pm the parents will not be able to receive their order.

P.S: Payment can be made online via SchoolCash or in person at the office.

Jazakum Allahu Khir for your continuous support!