Back to all posts
Posted on:
Simple Machine Workshop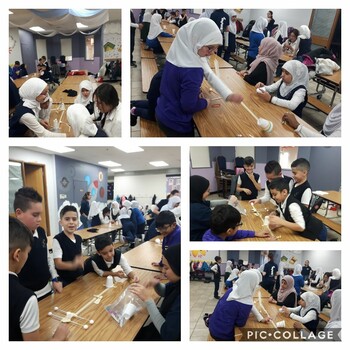 A big thank you to #Robogals Calgary team for the great Simple Machines workshop they run in our school!
Grade four students had a fun time learning, exploring and engaging in making their own simple machines.
Robogals is a global non-profit organization led by University students from different fields who are dedicated to inspire, educate and encourage the students in general and the girls in particular, from a young age, to explore an interest in #STEM (Science-Technology-Engineering-Math). The programs are free of charge and include educational #robotics, #engineering, interactive #technology and more.The program aims to introduce engineering and instill self-confidence among the students to study STEM.
"Robogals has over 30 chapters across the globe in over 10 different countries. Robogals North America has chapters at universities across Canada and the United States.
Great job Robogals!
https://robogals.org/about/about-us/