OBK Athletics
HOME OF THE GUARDIANS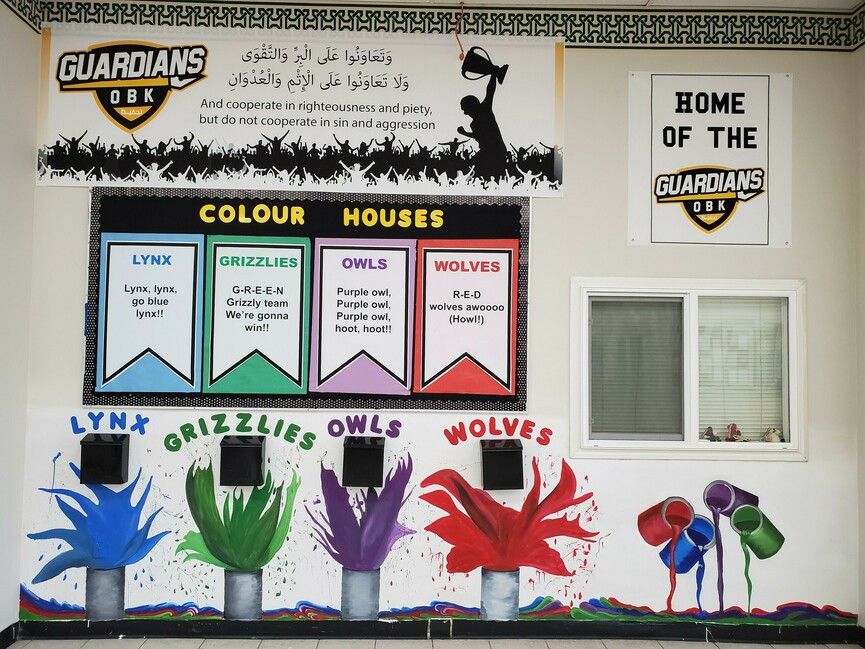 We are proud to announce the inaugural program of Calgary Islamic School Omar Bin Al-Khattab Athletics.  Through the efforts of many individuals we were able to register our first ever team; Junior High Basketball for boys.  We also have program starting for Badminton, Hockey, Soccer, and Track and Field.
Our new athletic program is named Guardians.
Inspired by the Tahfeeth program, students who represent as Guardians are expected to preserve the image our school wishes to represent; honesty, perseverance, compassion, and respect.
We would like to thank our sponsors who played a big role in facilitating our athletics by purchasing apparel for our students.  We encourage everyone to support our sponsors;
Damascus Shawarma
&
Accounting 360
Boys Basketball Game Schedule
January 10, 2019-----------Home game against Calgary Academy
January 24, 2019-----------Home game against North Point School
January 29, 2019------------Away game against Foothills Academy
February 7, 2019------------Away game against Calgary Academy
February 12, 2019---------Home game against Foothills Academy
February 19, 2019---------Home game against North Point School