School Notice
Home of the Guardians
As-Salam Alaikum Dear Parents & Students
We would like to welcome all students and parents back to OBK Campus, Insha'Allah everyone had a relaxing, restful, full of fun summer.
First day of school for all students is on Tuesday, September 3rd, 2019.
School timings are:
Mondays: 7:45 am to 12:25 pm

Tuesday - Friday: 7:45 am to 2:55 pm
Meet the teacher Night:
Grades: KG 1 2 3 4 will be Monday, September 9th from 5:00 - 6:00 PM
Grades: 5 6 7 8 9 will be Tuesday, September 10th from 5:00 - 6:00 PM
No appointments are required
Please see attached letter regarding, October proclamation Islamic Heritage Month.
Honouring the Proclamation of Islamic Heritage Month
Dear Parents,
Please click on the link for more information regarding Monday's early dismissal.
Palliser Greeting Card Showcase
Palliser Regional Schools seeks student submissions for annual greeting card design.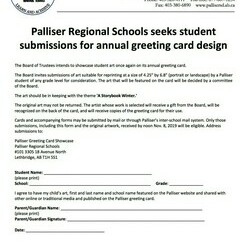 Ramadan Taste of Love
Tahfeeth girls, parent volunteers, and teachers cooking Ramadan meals in OBK kitchen to be delivered for the less fortunate.
EMAAN CALGARY
EMAAN's mission is to celebrate student achievements and accomplishments. We recognize junior high, senior high and post secondary students excellence in all aspects of life, including academic, community service, and leadership.
RAMADAN SPIRIT EVERYWHERE
Grade 1,2, and 3 students and teachers welcome Ramadan and Idd by decorating their notice boards and school with creative arts by students in addition to collecting and distributing essential items to families in need within Calgary.
Division one Ramadan Emergency Kit
Division one Ramadan Emergency Kit
Leadership Council at the Calgary Islamic School will be celebrating Ramadan by teaching the students the virtue of giving during this holy month. Students will be collecting gifts and creating gift bags for families in need. This will instill the spirit of kindness, friendship, charity, citizenship, and humanity in this holy month and beyond.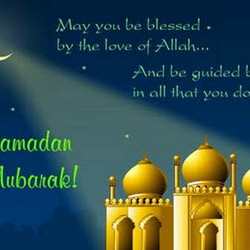 OBK LITERACY DAY (22/03/2019)
Children of OBK celebrated Literacy Day by reading their favourite books; plot, prepare, decorate the class rooms, and present their books in the form of theatrical play.
The Guardian
O.B.K (C.I.S) Guardian basketball team has been on winning streak since January 2019 playing against 9 different schools in Calgary and Airdrie. They came in second against Calgary Academy on the final match organized by Calgary Independent School Athletic Association on the 6th March 2019.
Custodian Appreciation Day (6 Mar 2019)
Today we celebrated the custodian appreciation day to honour Br. Munir and Ms. Dora in recognition to their contributions in making OBK a safe and clean environment for our kids.
100TH DAY OF SCHOOL
OBK children celebrated 100th day of school on 14th February 2019 by painting, counting 100 items, and writing stories. Here are some of the pictures from grade 1 and 2.